Main Content
Featured Properties
3 beds
3 baths
2,001 SQ.FT.
$1,700,000

Price

3

Beds

2,001

Sqft/

12,590

Build
$435,000

Price

1.176

Sqft/

12,590

Build
2 beds
2 baths
932 SQ.FT.
$725,000

Price

2

Beds

932

Sqft/

12,590

Build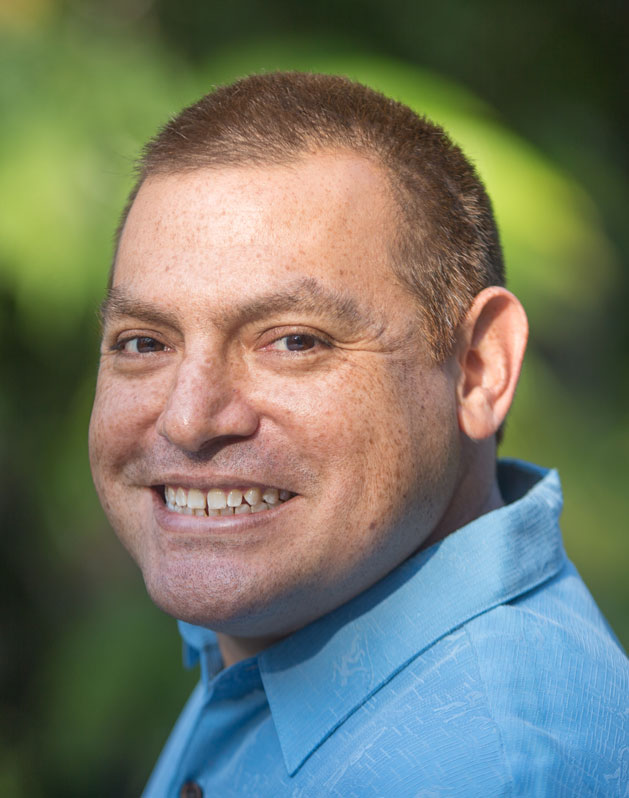 Marco facilitates high-end sales and acquisitions of luxury real estate on Hawaii Island.
Focusing his expertise on Kona's luxury real estate market, including Hualalai Resort and the resort communities of the Kohala Coast, Marco has extensive experience and knowledge of these affluent communities.
To put it simply, Marco SELLS high-end real estate. He consistently ranks in the top percentages of Hawaii Island Realtors for sales volume production and a number of closed transactions.
A highly trained resource for his clients, Marco is a Certified Luxury Home Marketing Specialist, Certified Residential Specialist and Certified Negotiation Expert with years of experience.
As a part of the Coldwell Banker Global Luxury Specialist, Marco is able to utilize Coldwell Banker's unparalleled global reach for his clients. Exemplary properties require extraordinary marketing.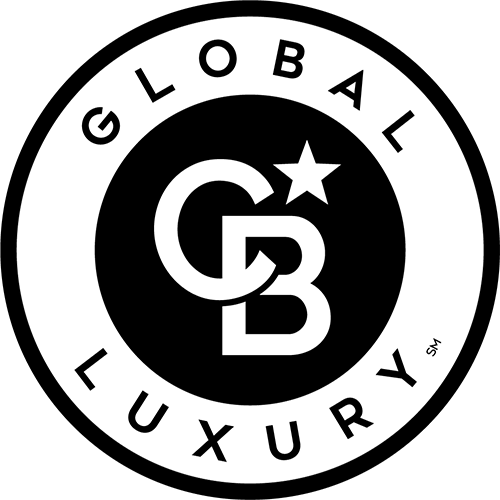 It has been our great fortune and pleasure to have our home listed and sold by Mr. Marco Silva. We signed our contract with him in October, accepted a full price bid in November and the new owner took possession in mid-December.  This all occurred because Mr. Silva has a strong knowledge base of the Kona community and the needs of his clients.  He is a highly experienced realtor and is extremely professional, courteous and attentive to the slightest detail and question.  The process went smoothly and quickly because Mr. Silva was constantly monitoring the progress of the sale, ensuring that the sale moved forward without any delay.  He kept us updated so that any concerns or questions were taken care of immediately.  Thus, we did not encounter any problems during the sale.  Mr. Silva has gone above and beyond the normal services provided by a realtor and we are very thankful and grateful to have had his assistance.  We couldn't be happier with the sale!  Mahalo, Mr. Silva.
user54904
If you are looking for a realtor who is honest, knowledgable, and hard working beyond what would be considered "above and beyond", Marco Silva is the man you should contact for assistance. We say this without ANY hesitation or concern because we know that our experience with Marco was not unique to us and our home purchase, but is just how Mr. Silva conducts his business regardless of the circumstances. My wife and I completed our Kona home purchase in December of 2011, but the process began back in August when we started looking online at various properties on the Big Island that we might be interested in. We live on the mainland, and although we had a good understanding of the towns on Hawaii we were unfamiliar with specific neighborhoods and communities on the island. Luckily for us, Marco was the listing agent on a home that we were initially very interested in. My wife contacted Marco via email to inquire about the home, and to gather some information about other homes that we had some interest in. Right away, Marco took the time to find out who we were, what sorts of properties we were interested in, and why certain homes were appealing to us - all in an effort to help us find the right home for us. Leading up to our first visit to look at homes in and around Kona my wife had taken the time to put together a very extensive list of homes that we might be interested in. The list contained 30 to 40 homes along with questions and notes on each property. We sent the list off to Marco, and within a day or two he had responded with detailed information on EACH property that we had listed. The information that he provided was beyond helpful and detailed the sorts of information that we could not have come up with on our own or from the internet. His notes were VERY helpful to us in our information gathering, and it became clear right from the start that Marco was most interested in finding us the perfect home for us, and that making "just a sale" was the least of Marco's concerns. We ultimately narrowed our list down to about 25 homes that we were interested in visiting. We arranged with Marco for a quick 4 day trip to look at homes half expecting him to tell us that we needed to narrow our list down to a more reasonable number of homes to view. That was not the case, and Marco was happy to show us ALL of the houses that we wanted to see. Marco's knowledge of the not just the area and various neighborhoods, but of the ENTIRE home purchasing process was nothing short of outstanding. This is the 7th or 8th home that my wife and I have purchased over the last 20 years, and it was by far, the best experience that have ever had with a realtor. Not only did Marco do a fantastic job of showing us homes and making suggestions, but on the second to last day of our visit he said "you know, having gotten to know you two over the last couple of days I have a house that I think might be exactly what you are looking for" - to say that he was correct is putting it lightly. The home is what we can only describe as our "dream house" and we are still pinching ourselves over the fact that we now own it! Needless to say, purchasing, furnishing and setting up a home that is over 2,000 miles away from where we live was both stressful and difficult to accomplish. Marco Silva was nothing short of amazing at every step of the process. Issues with the sellers, the movers, utilities, and even the title company all came up during the process, and each time without ANY hesitation Marco would say - "I got it" and then he would do everything that he could to assist. When we say he went "above and beyond" in his service towards us that is NOT an exaggeration. He simply was, the best realtor that we have EVER had the pleasure of working with. There is not enough that we can say about the job that Marco Silva has done for us, and we would strongly recommend Marco to anyone and everyone that we can. In addition to being a great guy and a hard worker, Marco does his job with honesty and integrity and with his clients' best interest in mind. This is what makes Marco Silva the absolute, hands down, best agent that you can work with on the Big Island of Hawaii. Mahalo Marco!!
Haze Moss
Marco was with us every step of the way. He was always available and able to answer our questions and guide us through the whole process.
user4701332
I was recommended to Marco by a friend. That's what friends are for! My experience with Marco, from Day 1, was a smooth, pleasant one. I have nothing but the highest recommendation for him!
user7014368
It was a pleasure working with Marco. He is very professional, fun to work with and has a true talent for what he does. He sold our house in the exact amount of time as he predicted for the exact price we asked for- I highly recommend working with Marco Silva!
Katie Ross
Marco was exceptional to work with: knowledgeable, humble, tactful, and with a sense of humor. We were relatively novice buyers, but he worked patiently with us and was glad to answer questions. He spent the time we needed showing us around even though we were not high-end customers, did not put pressure on us, and helped us locate a condo that was suitable for us. He willingly tackled the escrow process although we were at a distance, traveling and crisscrossing time zones through most of it. He was efficient in moving the process along and knew how to communicate urgency about a given step without throwing us into a panic. He kept us informed as to how things were progressing and persevered when difficulties arose right before closing. Knowing that we would be awake in the wee hours of the morning awaiting the results, he emailed us immediately with the good news that we were now the owners. We can hardly recommend him highly enough! Mahalo, Marco!
Karla Poulter
Marco was very helpful from start to finish with our purchase of a home and coffee farm in Captain Cook. He clearly explained the process of purchasing the home, was patient during our negotiations, and offered advice and contacts for various services when needed. Our transaction was complicated due to the fact that we don't reside in Hawaii, we relied on a family member to help us complete the purchase, and we used non-traditional financing to buy the farm. Throughout, Marco was patient and helped us trouble shoot when issues surfaced. Marco was positive and cheerful throughout the process and I can't recommend him enough to you in the sale or purchase of your next home.
user3869873
We were in Big Island during the busiest time, Christmas and New Years week, when we finally decided to look at properties in the area. We had looked at properties online, and contacted four different listing agents. Despite the holidays, Marco responded to our email inquiries immediately, and more than 18 hours ahead of the next agent response. That was our first clue we wanted to work with Marco. After chatting over the phone, we met with him at his office. He showed us maps of the island, pictures of the properties we were interested in, some facts about the areas. Then he suggested that, given our requirements and wants, we should look at an area we had previously eliminated. He was right, as soon as we saw the area in person, we realized that is what we really wanted. We talked to the other agents too, and none was able to extrapolate what area we would like most from our list of requirements. Marco showed imagination and ability to hear what we said and translate it into the appropriate community. We negotiated and landed an offer before we left the island. The rest of the process:inspections, walk through, repairs required, etc was managed by Marco through email. Escrow services were efficient and everything went smoothly. This is the sixth property we have bought in our lifetime, and even though we were doing this long distance, it has progressed with the least hassle compared to past transactions. We would not hesitate to recommend Marco at all!
user7682833
Future Buyers and Sellers. A short note to let you know that my wife and I were very impressed with Marco Silva. He gave us professional and outstanding service. He was also very attentive to our concerns/needs and took the time to go the extra mile to help us with our purchase. After the sale he even helped us find a handyman and property management team. We will definitely be recommending Marco to others. In fact, we already have! Above all, Marco is a genuine person! Thanks Marco!
Ken and Gloria B.
I will refer you to Marco Silva From day 1 Marco enthusiastically answered or returned every call , text or email. Marco surrounds himself with professional personnel to complete every task. Kind, courteous and accommodating Marco assisted us through every step from driving us to viewings to handing us house keys after closing. We know he loves his work and to help folks through the buying and selling process. Mahalo Marco
Art and Lela Caudle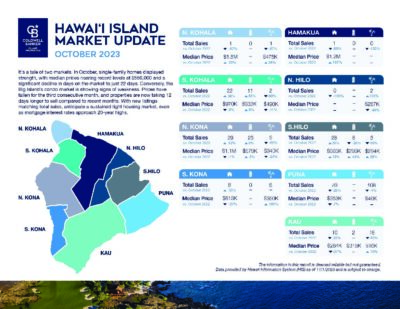 In October, single-family homes displayed strength, with median prices nearing record levels at $550,000 and a significant decline in d...