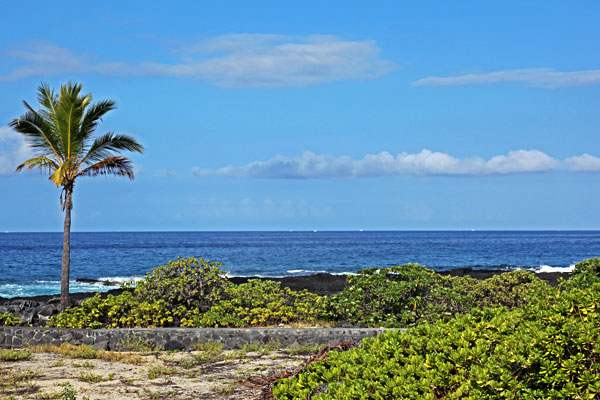 Beautiful Kona Bay Estates in sunny West Hawaii is now home to a spectacular offering!
Previously offered together with its sister property to the North at the price of $3,000,000 this parcel is now on the market singularly, as Lot #40, MLS 266227 available for purchase at $1,350,000! To give you an idea of how competitive this pricing is, a few years back this same parcel was being offered for $1,615,000!
Of the VERY few prime ocean front lots available in Kona, this is hands down the BEST! Lot #40 offers 16,972 sq ft of Kailua-Kona beauty, awaiting the construction of your dream estate in the dazzling Kona Bay Estates community.
Prospective buyers will appreciate that the seller has a shoreline certification and topographic map for the parcel already completed. Kona Bay Estates building guidelines along with covenants, conditions and restrictions (CC&Rs) of the subdivision are also available at their request.
Kona Bay Estates is a mature, private, gated, ocean front community that provides 24/7 roaming security and represents the truly exquisite Kona lifestyle.
This is a great opportunity to purchase oceanfront in West Hawaii. Contact Marco directly to make an appointment to see this parcel!
*Co-listor of property is owner and has an active Hawaii real estate Broker's license.