I love selling Holualoa real estate! I was raised in the beautiful town and live in the area currently. Over time, my property familiarity and the professional relationships I've developed have benefited many buyers and sellers.
I am happy to report that 77-6128 B1 Mamalahoa Highway, closed recently!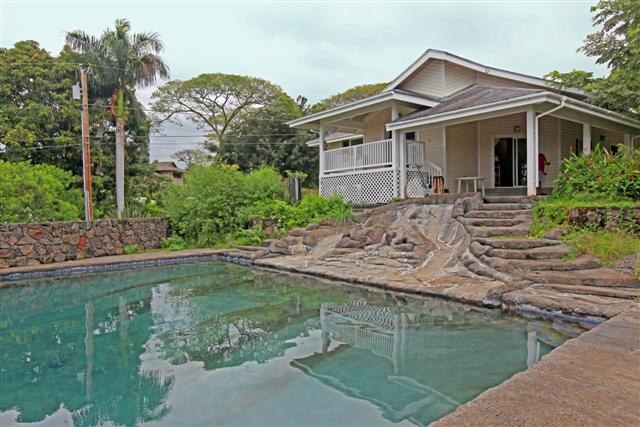 This short sale brought it all. The highs of multiple lien holder approval, and the lows that the bureaucratic short sale process can bring at times.
Along the journey, I put the property into escrow multiple times, and for one patient buyer, the dream came true. They secured a GREAT deal on a property, because of their patience and short sale preparedness.
The short sale process is changing dramatically right now as lenders are working to streamline their approval process. As the listing agent of this property, I wanted to share topics of interest that were beneficial to the completion of our short sale .
Proper Market Positioning
Different lenders are now establishing the list price of properties. One of Bank of America's newer programs is their Preapproved Short Sale pricing. You and/or your listing agent contact Bank of America directly, and work with them to set the list price of the property. This is tremendously beneficial as it takes the guess-work out of what sales price the bank will accept. Check with your lender to see if this is something they offer. Be sure to emphasize that you want to hit the market competitive, not overpriced!
Seller Financials
Be aware that the seller's lender will require bank statements, retirement account information, tax returns, pay stubs along with any other financial documents that they see fit to examine. This is part of the process.
The sooner you can get these together for your agent to submit to your lender, the quicker your short sale will proceed.
Be prepared to update these documents as time goes by.
Buyer Preparation
As a purchaser, make sure you have a pre-approval letter from your lender certifying your purchasing ability. If purchasing with cash, be prepared to submit "proof of funds". This can be a recent bank statement or letter from your financial institution certifying the funds are present and liquid. The listing agent will need either of these to submit the offer you present to the seller's lender.
Realize that even as lenders work to expedite approvals, this transaction will take time. If you are in a rush to purchase, a short sale property may not be in your best interest.
Don't forget, short sale properties do close. The better prepared all parties are, the more chance of a smooth and expeditious escrow!